idRock,

the CROSS-COUNTRY
access system of Grupo SPEC
Experience excellence in time management and access control. Water and dust resistant.

Enables smooth navigation and improved user experience, providing an easy and efficient way to interact with the device.

Fix the metal plate on the wall and anchor the terminal in one click. Connect it and you're ready to go. It's as easy and hassle-free as that!

It provides you with the freedom to access your data and perform wireless updates, simplifying setup and enabling seamless connectivity across all your processes.

You will be able to interact with the terminal quickly and easily, using mobile devices.
Do you have any questions? Don't worry!
At Grupo SPEC, we are here to assist you.
You have at your disposal the specialized technical sales department that will take care of resolving all your concerns and meeting your needs effectively.

The idRock terminal is designed to withstand.

The idRock terminal can be installed outdoors.

LAST GENERATION BIOMETRICS
Experience an unparalleled level of security and accuracy in your systems.

PROXIMITY TECHNOLOGY
Keeps your data in a protected and secure zone.

LECTOR DE QR
Capacidad de escanear códigos QR de forma rápida y precisa, que agiliza los procesos de seguimiento y control en la producción y visitas.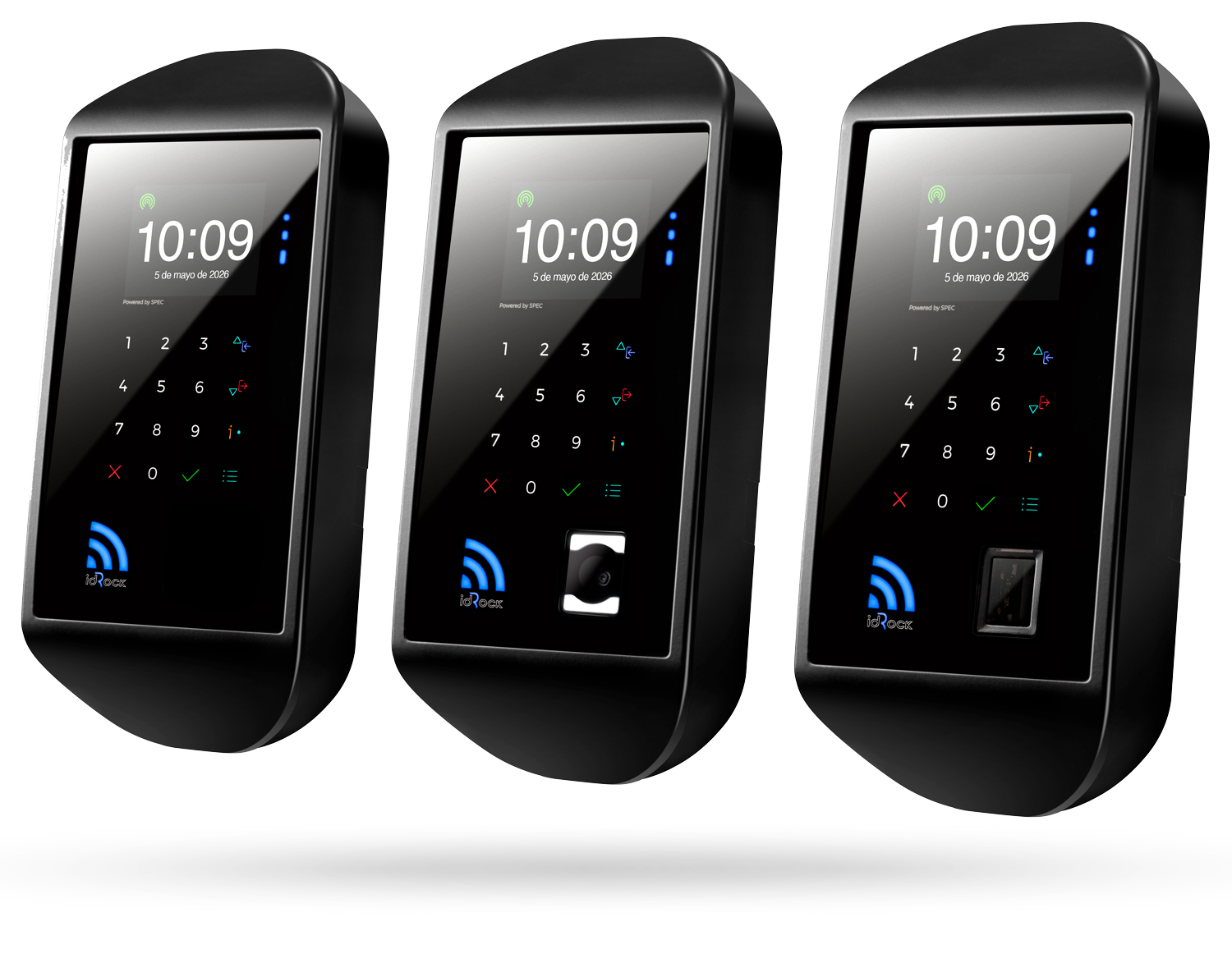 QR READER
Ability to quickly and accurately scan QR codes, streamlining tracking and control processes in production and visits.
Request more information.
Discover how idRock can transform your time management and access control. Our team will be delighted to provide you with additional details and help you find the perfect solution for your company.
Don't miss this opportunity and complete the form now!