Improve your company's productivity
What is TASKS?
This module helps you to improve your company's productivity by allocating the time your employees spend on the activities they perform. Thanks to its two levels of grouping, you can analyse at a first level the information of the activities performed by the employee, and complement it and/or group it at a second level, in different assigned work orders. The time calculations of the activities and/or projects are automatically consolidated with the data provided by the time control software, so that only the time that has been considered productive in the application is accounted for, and is not imputed in any case in other situations such as justified or unjustified absences, non-productive time (courses, etc.).
Intended for:
All companies, from all sectors and sizes.
One or many headquarters, centres or factories.
It is compatible with:
Time management.
Access control.
Employee portal.
WE ARE LUCKY TO BE ABLE TO DESIGN AND DEVELOP OUR OWN PRODUCTS IN SPAIN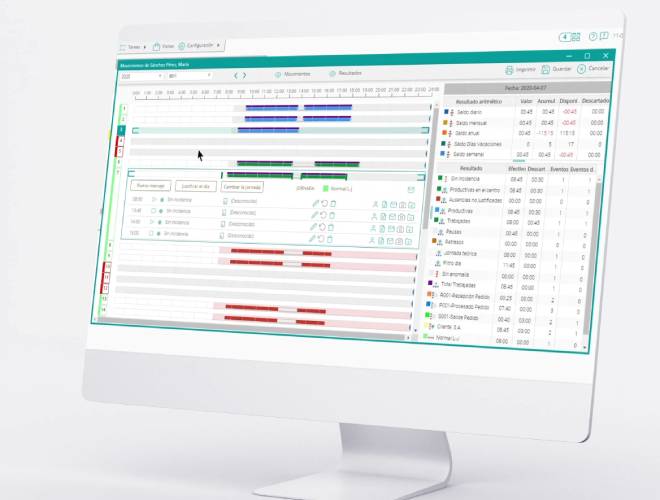 MANAGEMENT OF
TIMES DEVOTED TO SPECIFIC TASKS
Thanks to the full integration into the system, staff can enter the two levels of grouping, activities and/or projects, directly on the keypad of the SPEC Group time terminals or optionally use scanning aids to facilitate the entry of information, such as a barcode reader, etc.
his module is an advanced tool that helps you to improve the productivity of your company, and to evaluate and classify the resources used to obtain it.