The boost you need for unstoppable time management and access control.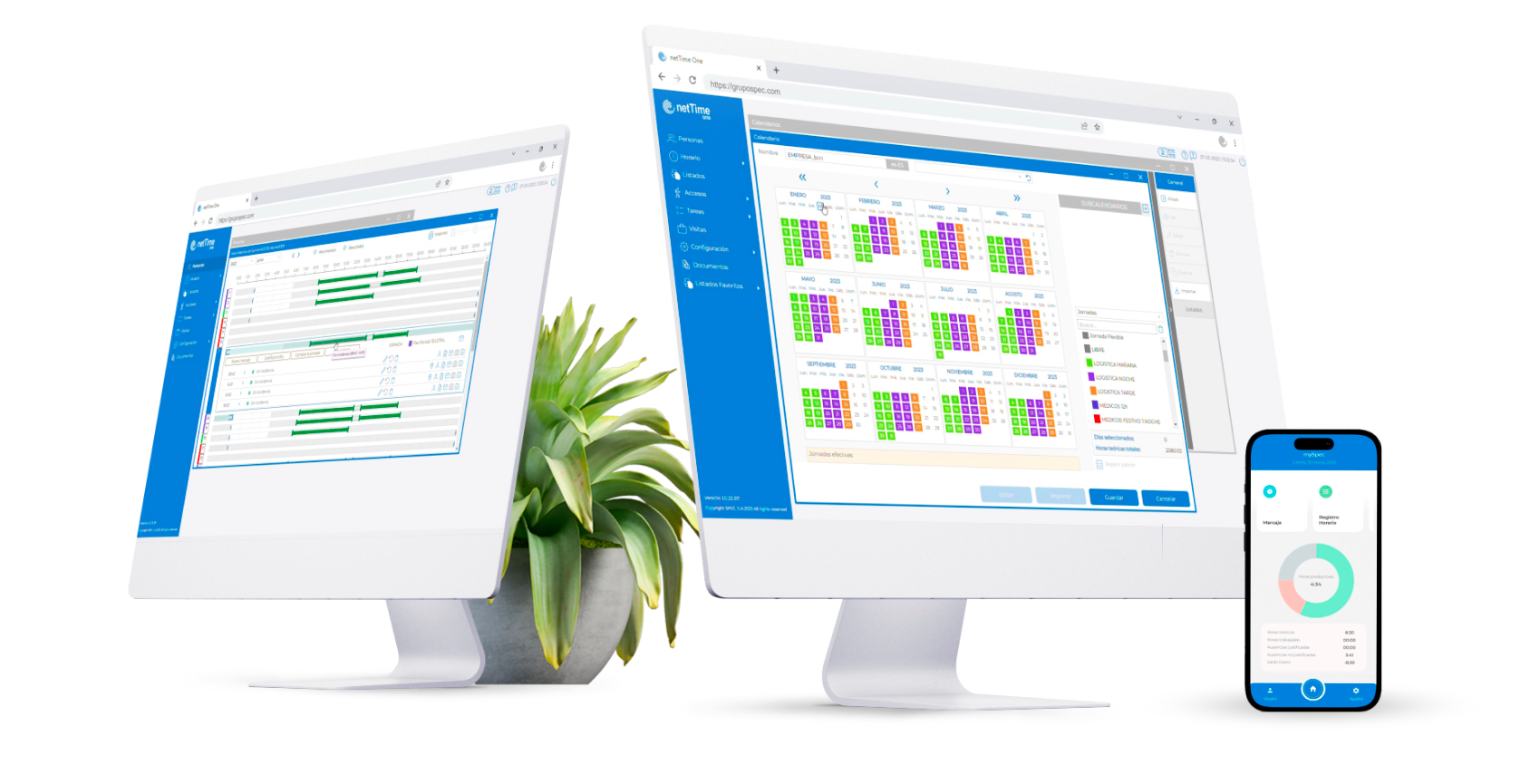 Time Management and
Employee Portal
Simplify your team management, relieve HR department workload, and enhance communication between team and supervisors.

Security and control in your facilities
Register entries and exits accurately, and monitor the flow of people in real-time.Register entries and exits accurately, and monitor the flow of people in real-time.

Boost your company's efficiency and take project control to the next level.

Streamline visitor registration and enhance facility security.
With netTime one, you get the flexibility you need.
Start by acquiring the essential modules and add more as your needs evolve.
Adapt netTime one as your company grows and maximize your investment with a scalable and customizable solution.
Discover everything we can do for you to reduce workload and enhance your company's productivity.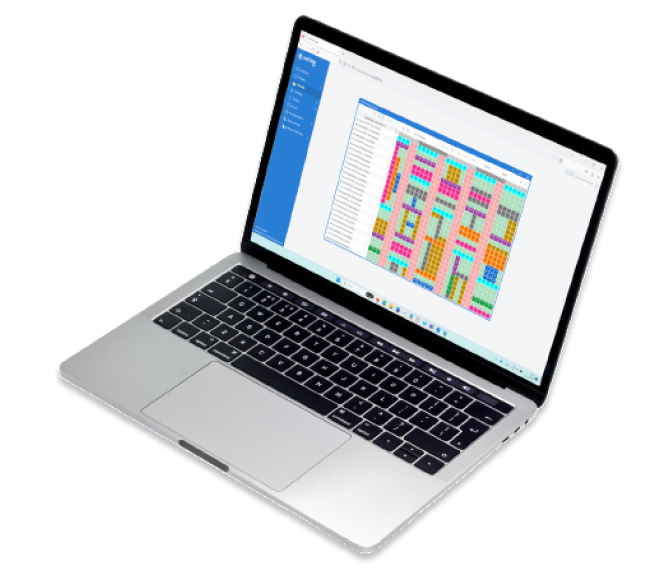 Shift Planner
Easily organize and assign daily shifts for your employees by work teams.
Document Manager
Store, manage, and handle the flow of documents within your company: public documents like corporate ones, and private documents like payroll or absence justifications.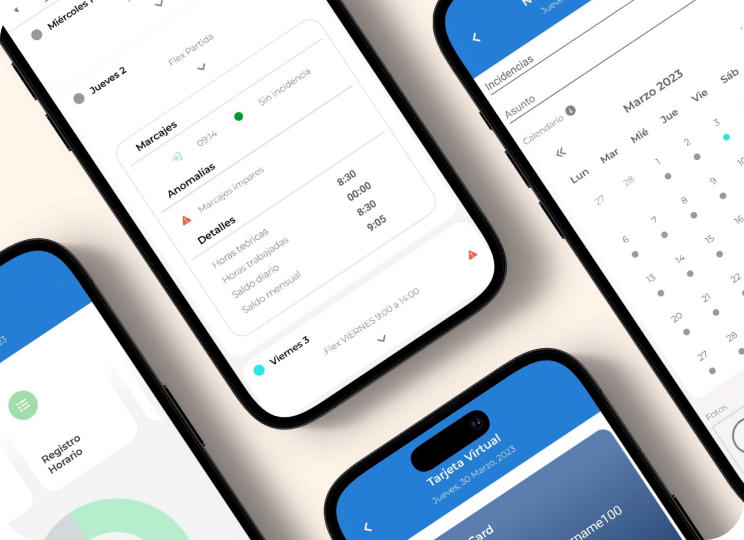 mySpec
mobile app
Simplify time management
for your staff.

Graphical
report of
check-ins
on a map

Allows remote clock-in via web

SaaS Environment Software as a Service

Compatible with idSense and idRock terminals

Combine it with our mobile apps: CheckPoint, SPEC Virtual Card, and mySpec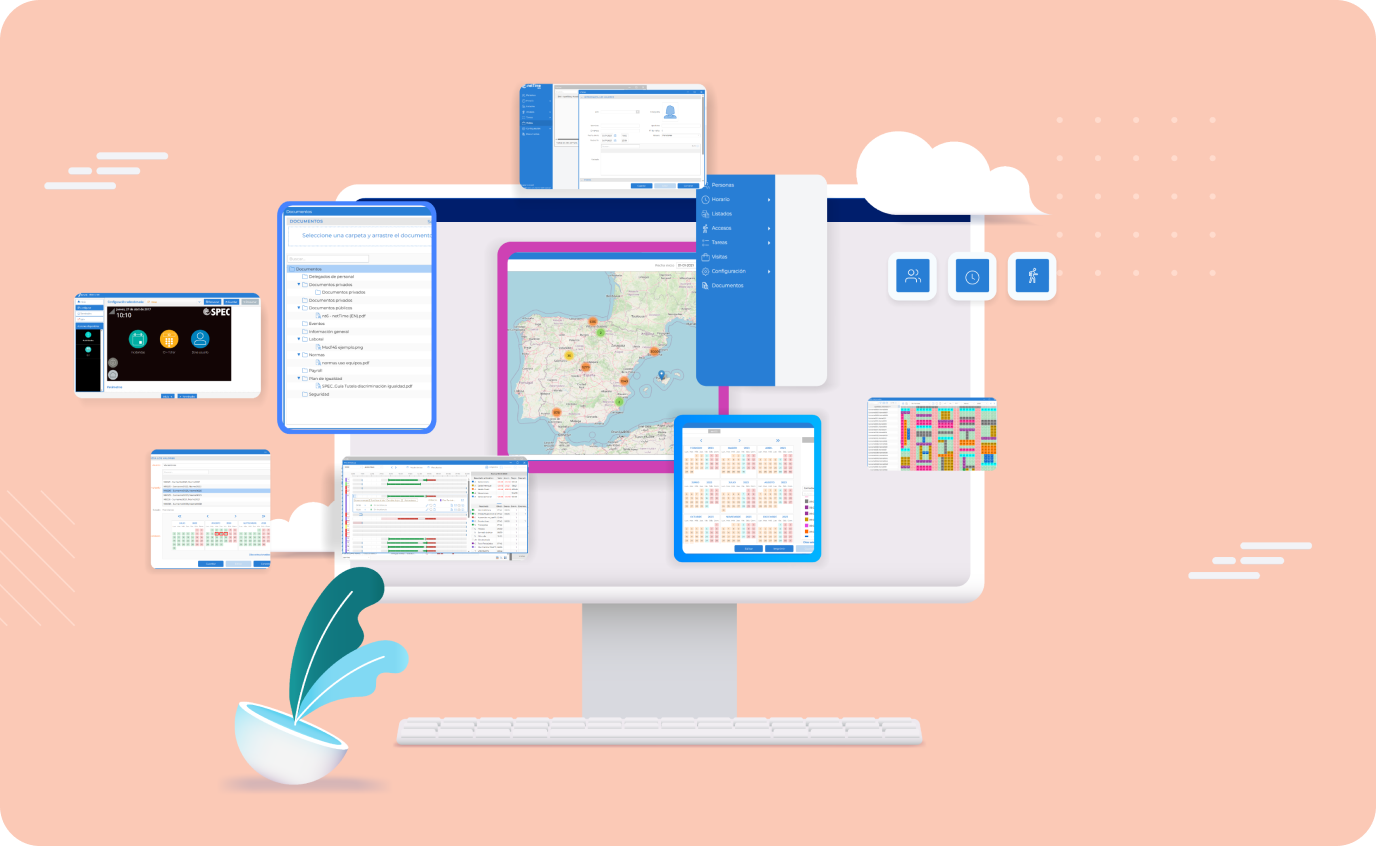 Security, quality and productivity
Our data center is equipped with strict security measures to protect and preserve the confidentiality of your information. We apply the best practices and security technologies available in the market to ensure the integrity of your data.
You can rest assured that your data is in good hands, and we comply with the highest security standards. Your privacy and peace of mind are our top priority.
Request more information.
Don't miss the opportunity to discover all the benefits it offers and how it can improve your company's management.
Take advantage of this growing solution and make your life easier!